Community-focused grant funding for Early Childhood Education, programs promoting academic success for Indigenous youth, and programs supporting core needs.
Macro Properties believes that its future depends on the success and vibrancy of the communities in which it does business.
In the interest of growing and supporting these communities, the Macro Properties Prairie Partnership will provide grants to programs and initiatives focused on the following areas:
Early Childhood Education: Programs which support early learning and child development, in schools, daycares, and other agencies which focus on early childhood
Indigenous Educational Outcomes: Programs which have been designed in partnership with Indigenous communities and knowledge keepers, and which are intended to assist Indigenous youth in achieving improved academic success, including programs focused on traditional culture.
Self-Reliance Initiatives: Programs which support people in meeting their core needs, including parenting skills, financial literacy, systems advocacy, and basic supports for those in need.
Funding will be granted to projects that serve the following communities:
Esterhazy
Kerrobert
North Battleford
Prince Albert
Saskatoon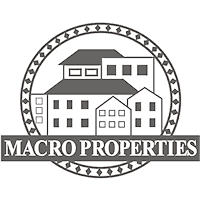 Established in 1987, Macro Properties is a privately held real estate company that owns and manages portfolios across Canada. We are a national industry leader providing quality residential living in well-managed, attractive apartments and townhouses. Our office and retail portfolios offer diversified and distinctive spaces located in the heart of bustling cities and unique communities. Our motel portfolio located in oil, gas and mining towns offers competitive, comfortable and clean accommodations. We provide spaces to individuals, local and national businesses that are tailored to their specific needs. We value building strong relationships with our tenants and guests and strive to offer exceptional and timely service. Our professional team is experienced, knowledgeable and passionate about the work we do.
Application deadline: No intake at this time. This program will not be accepting applications in 2022-2023.