Saskatoon Community Foundation grants $860,000 in Emergency Community Support Fund Rounds 1 and 2
Saskatoon, December 15, 2020—Together with Community Foundations of Canada and the Government of Canada, Saskatoon Community Foundation has announced the Emergency Community Support Fund (ECSF) Round 2 grants for the Saskatoon community.
ECSF Round 1 grants for Saskatoon were distributed over the summer, targeting $629,660 to address issues of food security, access to services, and mental health needs resulting from the COVID-19 pandemic. Launched on October 5, 2020, Round 2 invests an additional $230,403 in 11 local charities which support populations experiencing heightened vulnerability during the crisis. Over the last six months, Saskatoon Community Foundation has deployed $2 million for the pandemic response, including government funding, community grants and charitable gifts.
ECSF Round 2 grants include:
Since the COVID-19 pandemic was declared over eight months ago, charities and non-profit organizations have been providing emergency services and support, in particular for individuals and communities experiencing heightened vulnerability.
"Canadian charities and non-profit organizations play a vital role in our communities and continue to do so in the face of real challenges as a result of the COVID-19 pandemic.
"Our government is pleased to support these organizations through the Emergency Community Support Fund so that they can continue to help the most vulnerable members of our communities during these difficult times," said Ahmed Hussen, Minister of Families, Children and Social Development.
Charities, non-profit organizations and First Nations governments are pillars of their communities who work tirelessly to serve their communities. The Community Foundations of Canada acknowledge their needs for funding are still significant and continue to advocate for broader support for the charitable sector's recovery and stabilization.
"As the impact of COVID-19 continues to challenge our community, the Government of Canada's Emergency Community Support Fund supports organizations protecting those most vulnerable, which in turn protects all of us," said Saskatoon Community Foundation CEO Carm Michalenko.
"These emergency funds combine with our local efforts to support partnerships, collaboration and community leadership as we face this growing global crisis."
"The Emergency Community Support Fund has allowed Saskatoon Crisis Intervention Service to increase our staffing capacity to continue serving vulnerable individuals and families in need, both on the phone and in the community 24 hours a day, 7 days a week," said Saskatoon Crisis Intervention Executive Director Rita Field.
"As we respond to crises related to family and interpersonal distress, mental health and addictions, suicide prevention and abuse of older adults, grant dollars have helped to reduce the impact of COVID at our agency, and have allowed us to remain open on the front lines as part of the emergency service continuum."
For a full list of ECSF Rounds 1 and 2 grants awarded through the Saskatoon Community Foundation, visit the Saskatoon Community Foundation website.
For Community Foundations of Canada information and news updates on Round 2 grants, visit the CFC website.
Funded by the Government of Canada's Emergency Community Support Fund: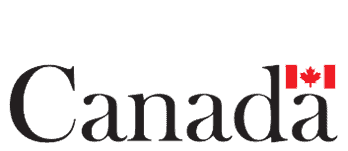 -30 –
Contact:
Carm Michalenko
Chief Executive Officer
Saskatoon Community Foundation
Phone: 639-317-7853
Email: ceo@saskatooncommunityfoundation.ca
Don Ewles
Grants Manager
Saskatoon Community Foundation
Phone: 306-665-1766
Email: grants@saskatooncommunityfoundation.ca

Saskatoon Community Foundation:
Saskatoon Community Foundation manages an endowment of $50 million, as well as non-endowed and managed funds of $24 million, ensuring a stream of grants flows into the community forever. The foundation is trusted to represent over 350 fund holders. Every year, it supports a wide range of community projects and initiatives on behalf of donors who have created unrestricted funds. The foundation also provides strategic grant making services, philanthropic advisory services, and community leadership. Beyond charitable sector knowledge, the Saskatoon Community Foundation team has a heart for community, supporting reconciliation, inclusion, and quality of life in our community. Follow the Saskatoon Community Foundation on Facebook, LinkedIn, Instagram, and Twitter or visit our website at saskatooncommunityfoundation.ca.

Emergency Community Support Fund Round 2 Recipients:
| | | |
| --- | --- | --- |
| Organization Name | Project Name | Grant Amount |
| Sexual Health Centre Saskatoon | Emergency Health Navigation and Support | $20,000 |
| Saskatoon Crisis Intervention Service Inc. | Continued Pandemic Emergency and Crisis Response for Vulnerable Individuals and Families | $40,000 |
| Saskatoon Public Schools Foundation | Cheer Crate | $11,451 |
| Saskatoon Council on Aging Inc. | Seniors Mastering Technology for Social Interactions | $10,000 |
| Station 20 West | Keeping Station 20 West Open during the COVID-19 Pandemic | $18,952 |
| Hope Restored Canada | HRC Safe House and Healing Program | $10,000 |
| Saskatoon Interagency Response to COVID19 | Response to COVID surge in Saskatoon's Vulnerable Population | $40,000 |
| Métis Addictions Council of Saskatchewan Inc. | Coordination for key projects to support Saskatoon residents experiencing addiction | $10,000 |
| Family Service Saskatoon | Building Resiliency | $15,000 |
| The Lighthouse Supported Living | Keeping Residents and Essential Workers Safe During a COVID Second Wave Outbreak | $45,000 |
| Saskatoon Community Youth Arts Programming Inc. | Supporting Saskatoon's Most Vulnerable Through COVID-19 and Beyond | $10,000 |
| Total | | $230,403 |
---
Photo by Nicole Romanoff: Mobile Crisis staff on the phone lines, from the Talking at Night documentary by the National Film Board of Canada.