Our journey of reconciliation continues for the long term.
In 2016, Saskatoon Community Foundation began its journey of reconciliation. Our board signed the Philanthropic Community Declaration for Action, and together with our staff learned about the devastating impacts of the Indian Residential Schools for the children and communities, extending over many generations. The foundation made a commitment to support the Truth and Reconciliation Commission's 94 Calls to Action, and began taking its first steps toward a broader vision.
For many Canadians, Canada's 150th anniversary in 2017 was a landmark date with a mixture of memories and mourning. The history of our country has been marked by colonialism and its negative effects, oppressive policies, and racism. The anniversary became a moment to look forward as our country began to to take actions for a stronger, more inclusive community for the future.
As a community foundation, our role is to build on our community's past to improve the world of the future.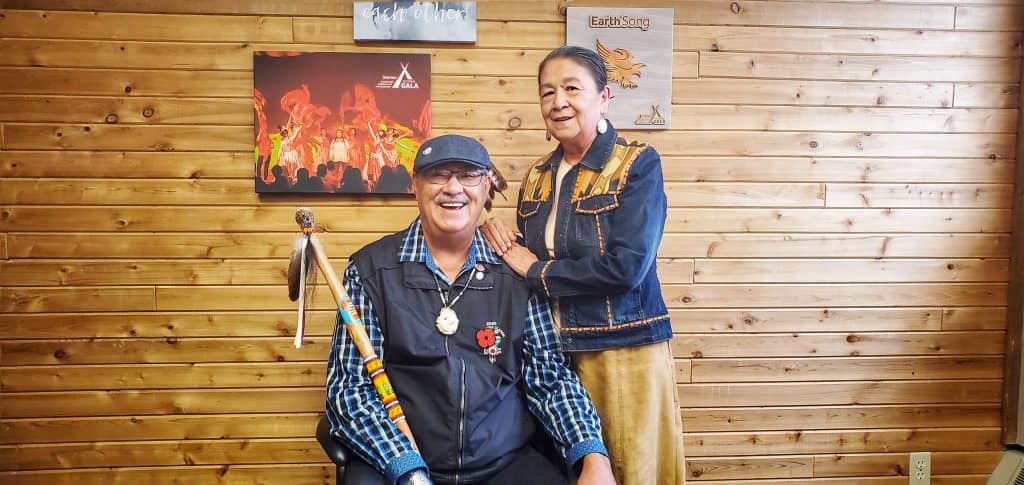 Cultural Advisors to the Foundation
Cultural Advisors Eugene and Lorna Arcand are friends of the foundation, and important advisors in all aspects of our journey of reconciliation. We are grateful for their teachings and guidance.
A Cree from the Muskeg Lake First Nation in Saskatchewan, Eugene Arcand spent 10 years at the St. Michael Indian Residential School in Duck Lake and 1 year at the Lebret Student Residence He has served as an elected Vice-Chief for Federation of Saskatchewan Indian Nations, as Executive Director of the Prince Albert Indian and Metis Friendship Centre, and has dedicated his time for major events such as regional and national First Nations sports, cultural events, tourism, as well as events geared toward First Nations' youth advancement. A Saskatchewan Sports Hall of Fame Inductee, Mr. Arcand also received the Saskatchewan Tourism Ambassador Award in 1997 and was named Prince Albert Citizen of the Year in 1994. Eugene has worked on ensuring that both the public and survivor communities are kept informed of the developments and processes linked to the Indian Residential School Settlement Agreement.
"I felt a sense of belonging and recognition at the 2019 Nutrien Saskatoon Community Foundation Cultural Gala. It was very emotional but the main thing is that we were heard and people understood how we became survivors of abuse for so many years. It was such warming event, all the loving and caring support that we received from all the people that were there.

Louise Peters, Sturgeon Lake Cree Nation
Community Fund for Reconciliation
Beginning in 2017, the foundation committed to funding Indigenous-led partnerships that advance reconciliation, creating The Community Fund for Reconciliation. The fund was supported through proceeds from the Nutrien Saskatoon Community Foundation Cultural Gala. Every year, it grants for partnerships among Indigenous and non-Indigenous organizations, which address one or more of the Truth and Reconciliation Commission Calls to Action. So far, this fund has disbursed over $430,000 for a total of 33 projects between 2018 and 2021.
To make a gift to the fund, visit the Community Fund for Reconciliation fund page.

"In honour of my Mom and Dad, I thank the Saskatoon Community Foundation and Earth Song Gala, who helped me out so much. My experience at the Earth Song Gala was so healing in a time when I needed a safe space. hai hai."

Gloria Myo, Moosomin Cree Nation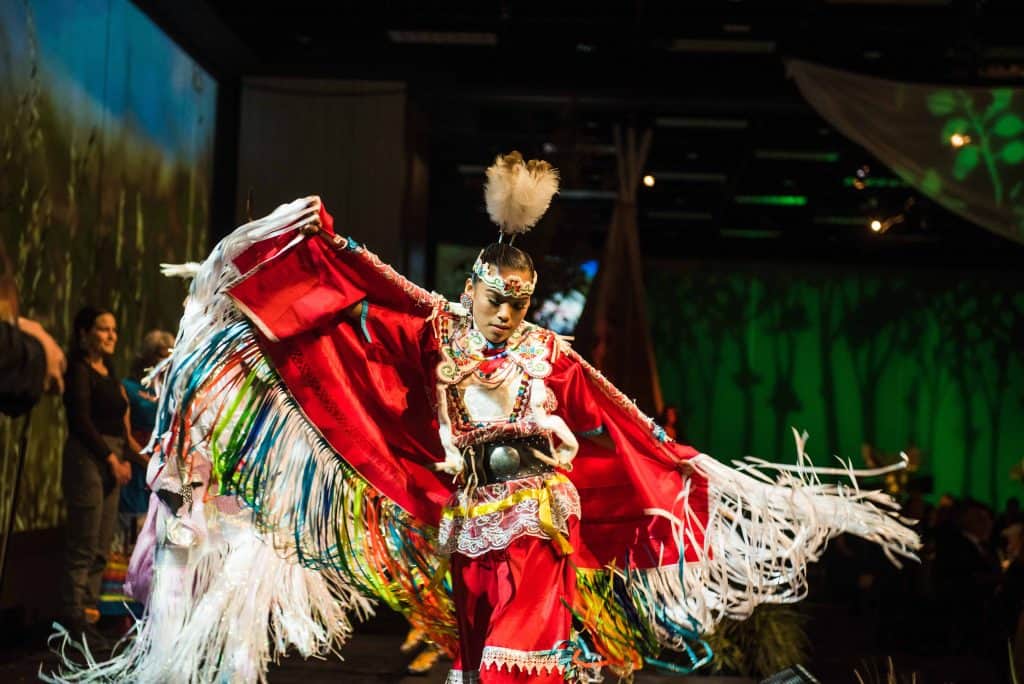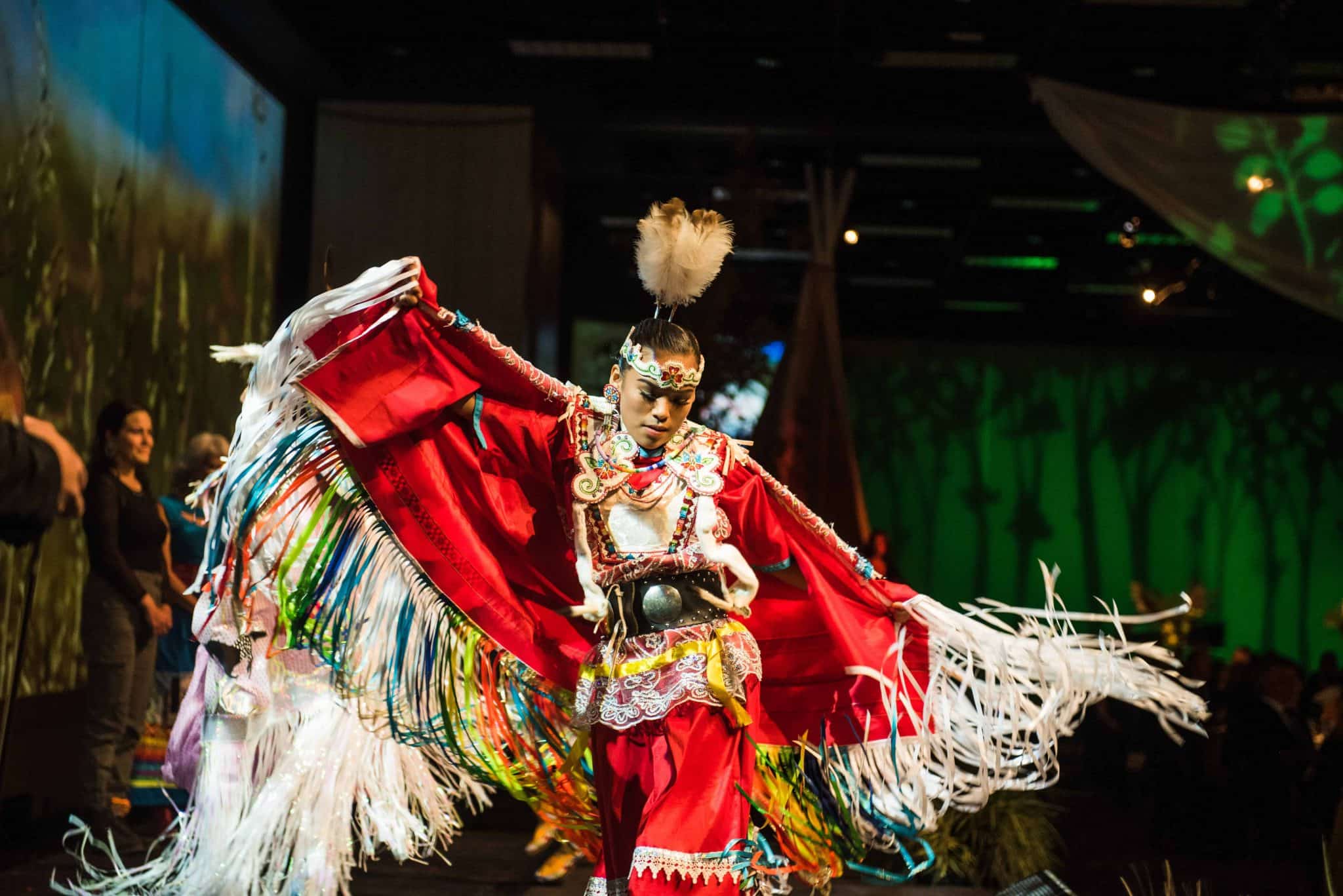 Nutrien Saskatoon Community Foundation Cultural Gala
The upcoming Sept. 24, 2022 Walk with the Wind Gala is the culmination of four Nutrien Saskatoon Community Foundation Cultural Galas which bring our community of support together for a spectacular event.
A group of individuals and businesses have not only supported the event through sponsorship, but have also committed charitable gifts for the Community Fund for Reconciliation to continue its impact.
When the Time Comes: End of Life Planning Guide
The end of life planning guide was created by the Saskatoon Survivors' Circle to honour Indigenous people departing to the spirit world, through traditional teachings and suggestions for families and communities. Saskatoon Community Foundation supported the Saskatoon Survivors' Circle to develop this guide.
The Business Case for Reconciliation: Employers' Guide
Not only is there a compelling moral case for adopting justice, equity, diversity, and inclusion in your business practices, there is a strong business case. Find great facts and good, better, and best practices in this Saskatoon guide. Saskatoon Community Foundation supported the development of the employer handbook with Reconciliation Saskatoon and a group of organizations and businesses.
Rock Your Roots Walk for Reconciliation
Held annually on June 21st, National Indigenous Peoples' Day, the Rock Your Roots Walk for Reconciliation brings together people from all cultures, walking together to honour survivors, and create a just and inclusive community. Saskatoon Community Foundation is a founding supporter.
Information and Resources
Access links for resources, actions, education and events from the Truth and Reconciliation Commission, Reconciliation Saskatoon, and other local and national resources.