MNP Partners Give Together for the Good of the Province
MNP offices anchor main street business districts in small centres across the province—and MNP Partners and team members have a strong presence throughout Saskatchewan, at a host of charity events and volunteer boards—they are often recognized on hockey rinks, football fields, billboards and more.
Saskatoon Community Foundation has recognized MNP with the 2022 National Philanthropy Day Honoured Supporters Award. Congratulations to all of the MNP Partners!
The MNP Community Fund at Saskatoon Community Foundation has impressive philanthropic reach across the province, funded by local MNP Partners with a collective vision.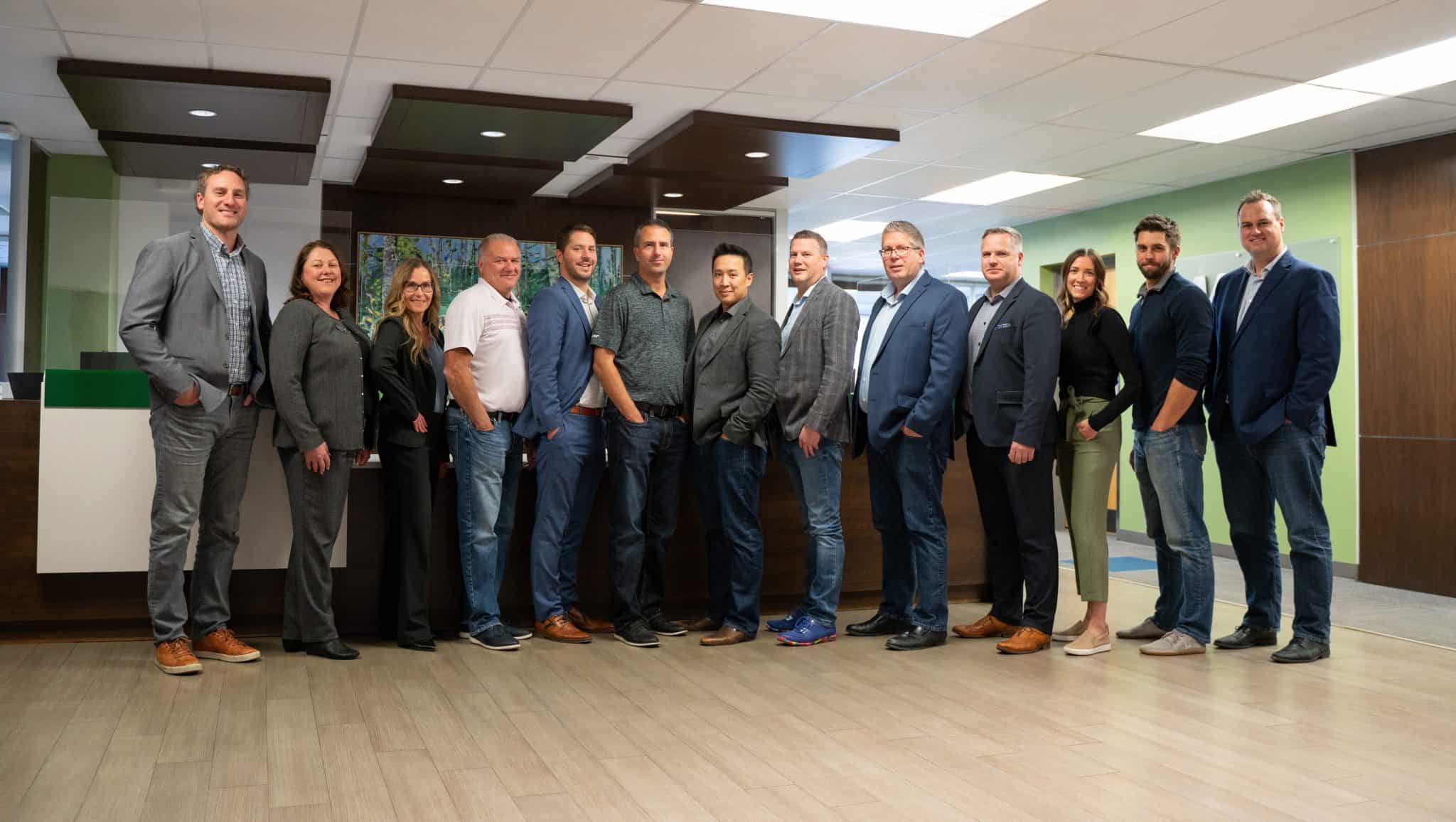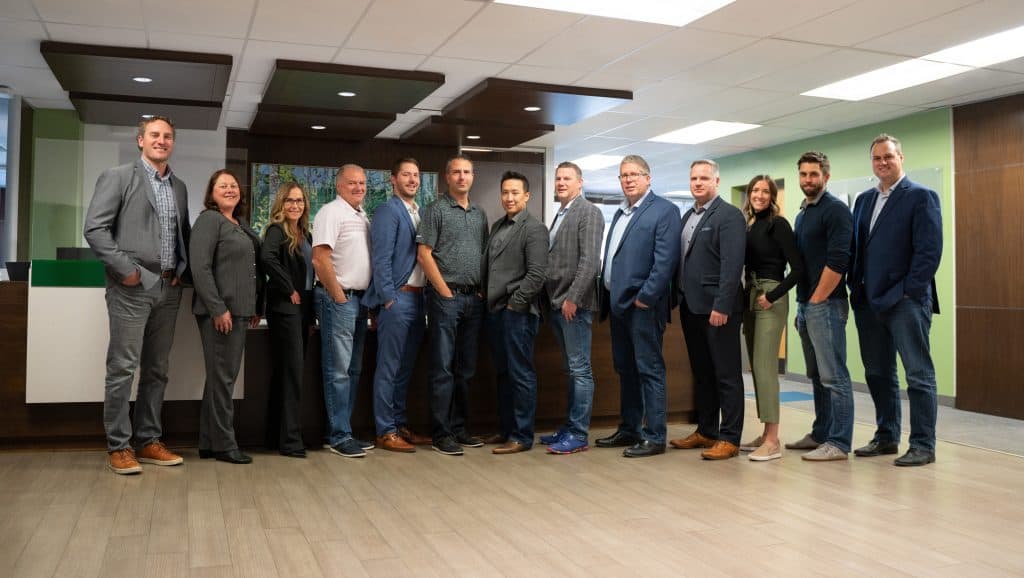 Together, MNP Partners have directed $1 million in personal donations through the MNP Community Fund to a wide range of charitable initiatives and non-profit organizations over a few short years, investing in focus areas around Saskatchewan. Often, their financial support leads successful fundraising efforts at these charities and stimulates other contributions. While the donations are recognized as part of the MNP collective, these are personal cheques from a passionate group of individuals.
"Our entire team at MNP operates knowing we're stronger when we're working together."

Byron Mack, Regional Managing Partner
"Our entire team at MNP operates knowing we're stronger when we're working together," says Byron Mack, Regional Managing Partner. "It just made sense…that collaborating on a larger philanthropic scale as a partnership group meant we could have a more significant impact collectively than we could as individuals for our community. We knew it was the right thing to do."
Partner Tanya Knight describes how the MNP Community Fund at Saskatoon Community Foundation began: "The Partners' MNP Community Fund was created in 2016 with the MNP Saskatoon partnership group coming together and committing to donating personal dollars in support of community projects that made an impact in the quality of life for people in Saskatoon and Saskatchewan as a whole."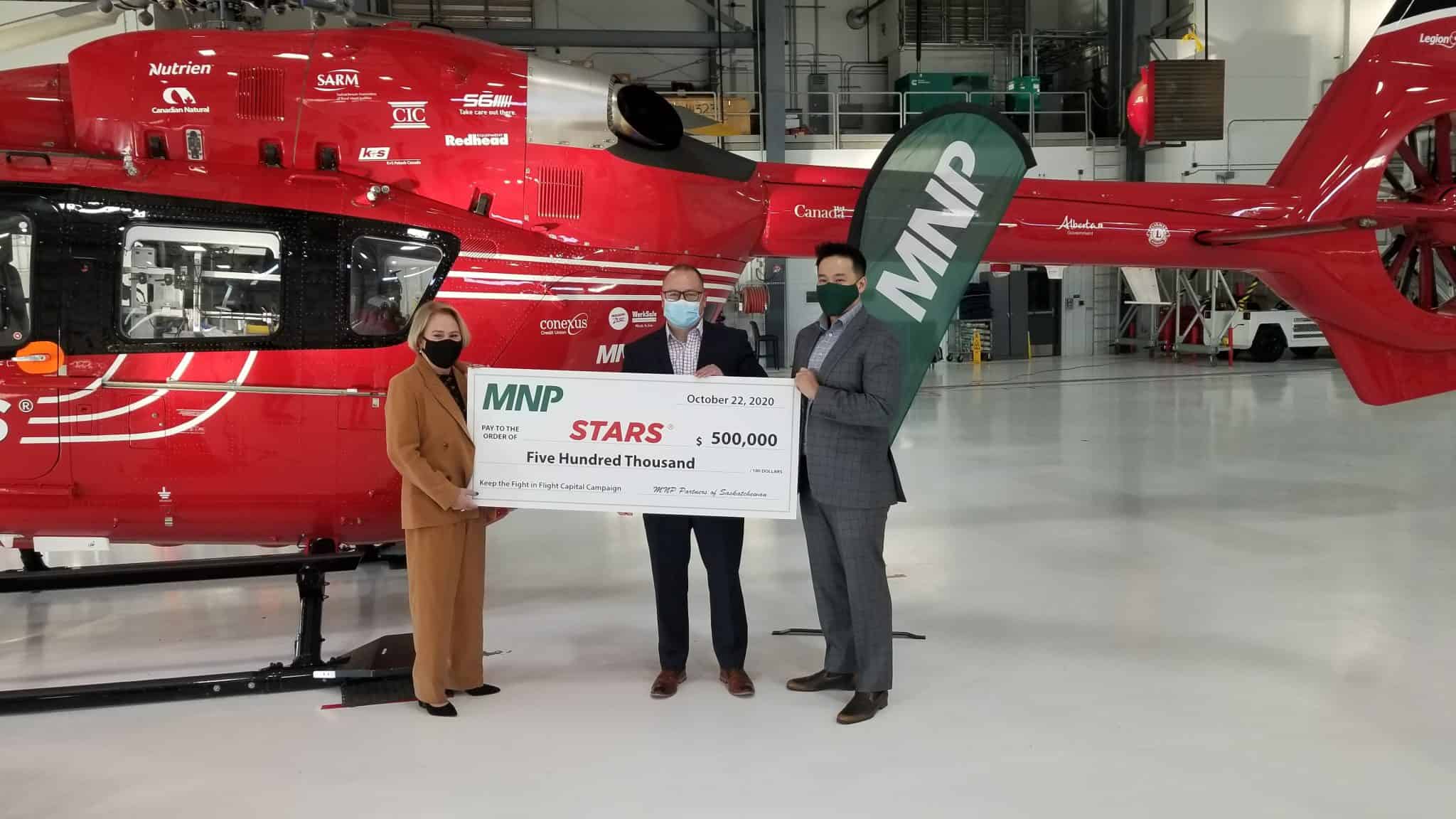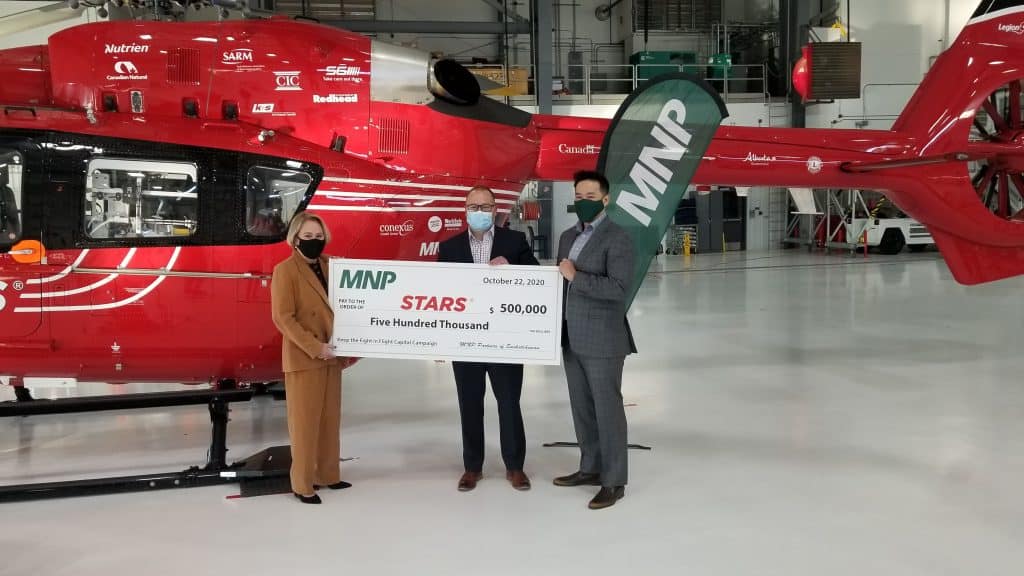 "We believe in supporting our communities and as a business with a long history in this city; we get asked to contribute to various sponsorships and capital campaigns. We believed that if we created some intention around our giving, we would give more collectively than any of us would individually. This was also a way for us to come together as business owners in the community and show leadership to the community and to our team," says Tanya.
"We knew that as individuals, we all were involved in giving but we weren't always aligned on the organizations we wanted to support. Creating a fund within Saskatoon Community Foundation was the perfect solution as it created flexibility on what organizations, when and how much we support."
The fund is administered by the professional team at Saskatoon Community Foundation which offers expertise in charitable giving, an understanding of community needs, and a network of partnerships with qualified recipients of charitable gifts.
The Partners' giving direction to the foundation is motivated by the passions of the Partners and the needs in their communities. As they see a need, the Partners bring a cause forward, pitching the charity and gaining agreement from the group. The power lies in collective giving.
"Partners contribute to the fund annually and receive their donation receipt upon contribution. We track each Partner's funds separately and each Partner determines where to donate their funds," Tanya explains. "As opportunities to give arise, Partners individually determine how much they want to donate, and we let Saskatoon Community Foundation know. They then administer the payment as per our direction."
MNP's priority is giving back and supporting the community that its team members live and work in every day. Donations are often provincial in nature, collaborating with South Saskatchewan Community Foundation, Prince Albert & Area Community Foundation and Saskatoon Community Foundation.
"As an office of over 220 people and 38 partners, we are a significant employer in (Saskatoon) and have the opportunity to work with many business owners…Our gifts are a way of giving back…so that we continue to have the community that we all want and so that we can continue to attract and retain great people."
MNP offices are located in small communities across the prairies, and the firm often works with First Nations and Indigenous communities, agricultural clients, and Hutterite colonies. Likewise, the Partners' philanthropy has a wide reach and targets greatest needs.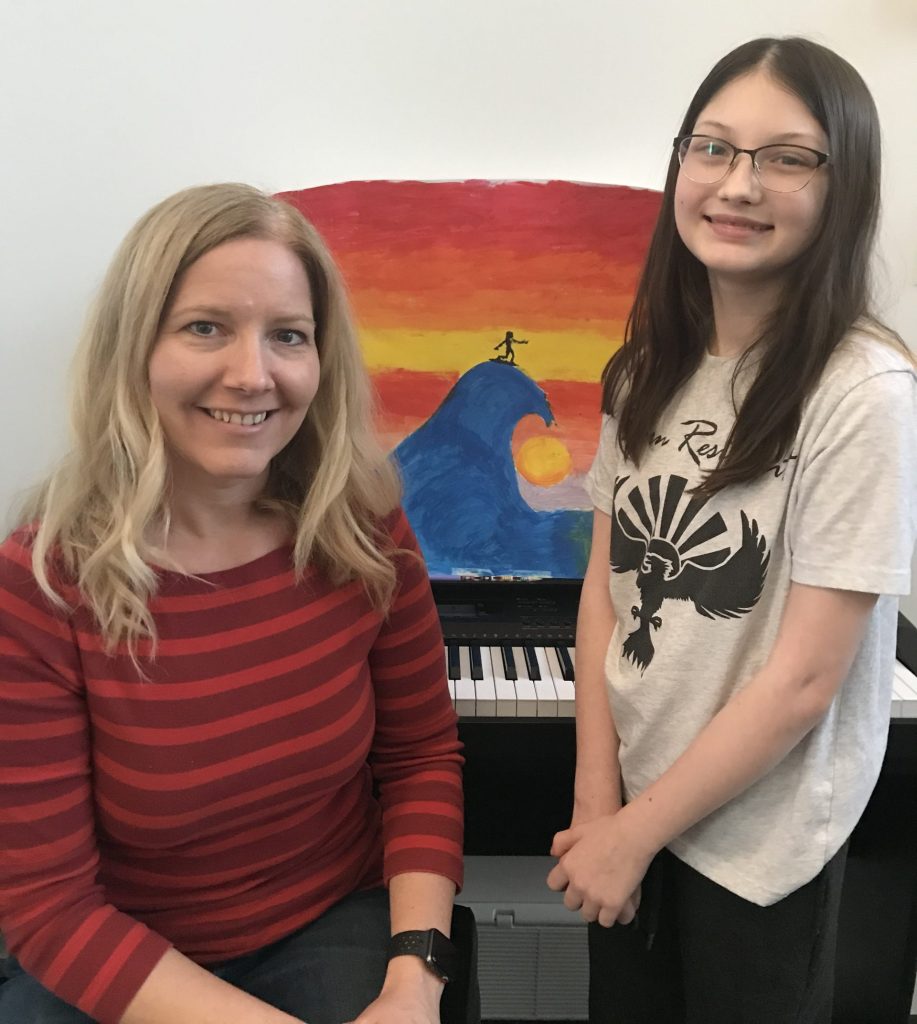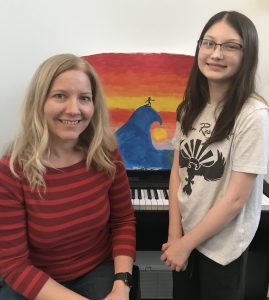 The MNP Community Fund made a multi-year gift to STARS because of its big impact in rural communities, providing lifesaving healthcare and everyday access for clients on First Nations and Indigenous communities. Partner Trevor Friesen describes the Partners' choice: "We work and live in communities that benefit from access to STARS. It is this connection to STARS' impact that motivated MNP Partners in Saskatchewan to personally contribute to this life-saving initiative."
"We're so thankful that our allies like MNP are able to give to STARS, when community support is so critical to our operations," said STARS president and CEO Andrea Robertson. "Our supporters ride along with us on every mission, and thanks to the leadership and generosity of MNP Partners, we were able to ensure our mission continues with a new fleet of helicopters that will serve patients and communities across Western Canada for decades to come."
MNP Partner Annette Bester was one of the Partners who spearheaded a collective gift for children's healthcare, when her niece needed specialized care after receiving a new heart.
"Our Partners all live in this community and have connections to various charities, whether that be sports, arts, education, etc. If a Partner has a charity they are passionate about supporting, they can share that idea with other Partners to gauge interest and consolidate our gift," says Tanya.
"We also give our (employee) team the opportunity to bring forward ideas and if they have an idea for our team to participate in that comes with a fundraising component, our Partners will match the funds raised."
"We also give our team the opportunity to bring forward ideas and … our Partners will match the funds raised."

Tanya Knight, Partner
Taking action to address emerging needs is also a focus for the MNP Community Fund. The Partners made a donation toward local support for people coming to Saskatchewan from Ukraine, as well as to the Ukrainian Canadian Congress.
Resettled people with accounting backgrounds have become valued new team members with MNP.
Not only are the MNP Partners passionate about helping communities, they are strategic in their giving, using Saskatoon Community Foundation to establish multi-year gift agreements to direct funding for recipient organizations, creating much needed stability for these charities' funding sources.
The MNP Community Fund has supported many charities and initiatives across Saskatchewan with multi year gifts, including Foundations Learning and Skills Saskatchewan (READ Saskatoon), Friends of the Bowl Foundation, Friendship Inn, Meewasin Valley Authority, Martensville Community Recreation Project, Remai Modern, STARS, Merlis Belsher Place and Vaccine and Infectious Disease Organization (VIDO) at USask. The Partners have also used the fund to direct major gifts and matching gifts to dozens of other charities from 2016 to 2022.
Related Articles