Giving to Their Community is in the Shaw Family DNA
Arnie and Linda Shaw met with us for a good talk this past year. As we spoke, you could hear in their voices those young newlyweds who chose Saskatoon years ago as an ideal home to raise their family, run their business, and volunteer their time.
While both Arnie and Linda love to see the world and experience different cultures, Saskatoon is their home by choice. "When we came back to Canada in 1973 after travelling out of country, we had a choice of anywhere to live and chose Saskatoon. We have per capita more amenities here—the art gallery, auditorium, university. It's really an ideal city," said Linda, "I'm really proud to be from Saskatoon. I love travelling, meeting new people, seeing new cultures, and coming home."
For Arnie and Linda, giving to create a more equitable community is important: "Saskatoon has been so good to us and we need to realize there are people not quite as fortunate."
Saskatoon has been so good to us and we need to realize there are people not quite as fortunate.
They have been committed volunteers in many roles for their entire lives. Arnie has served local, national, and international organizations such as the B'nai Brith Silver Plate Dinner, Centennial Auditorium (now TCU Place), Blue Cross, Lakeview Community, Saskatoon Jewish Community, Saskatoon Home Builders, Junior Achievement, Persephone Theatre, Raj Manek Mentorship, SaskEnergy Network, 3sHealth, two First Nations businesses, UIA Federations Canada, Nexstar Network and others, as well as several coaching and mentorship roles.
Linda has been hugely involved with the Saskatoon Jewish Community. During its 30-year history, she led the Silver Spoon Dinner as it evolved from the Hadassah-WIZO Bazaar of previous generations. Linda recalls influential guest speakers such as Dr. Ruth, Jann Arden and Rick Mercer and what an amazing fundraising event it is for the women of Saskatoon.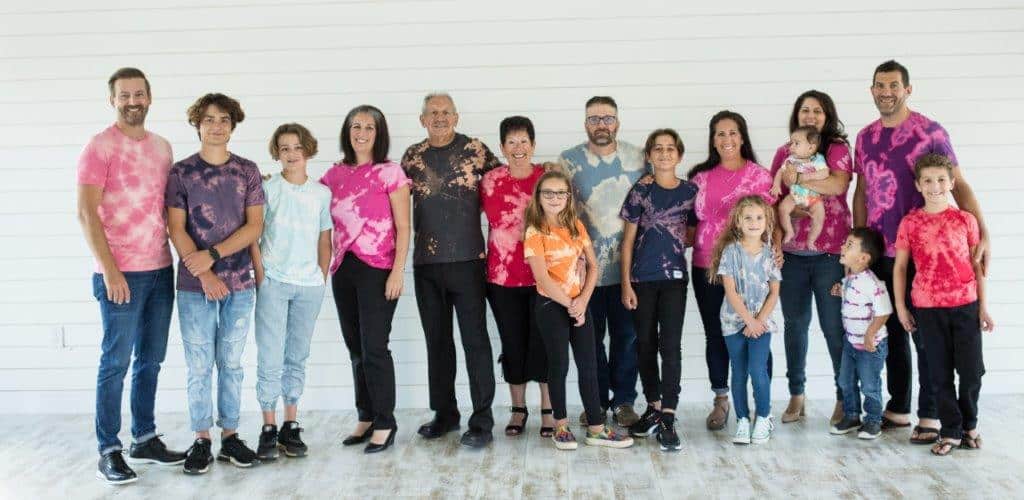 Both Arnie and Linda credit their drive to give back to the example set by Linda's father, former Mayor—and founding member of Saskatoon Community Foundation—Sid Buckwold. "Dad wanted to make a difference, not be a politician. The giving back was always very important. He had a vision and went ahead with it. It wasn't a matter of whether they could do it, it was how. That's why the city has the amenities it has," said Linda.
Giving back is part of the Shaw family's DNA. "I'm proud to say that our kids are involved in community too… and work hard at it," said Arnie.
I'm proud to say that our kids are involved in our community…and work hard at it.
Son Michael and son-in-law Steven continue to run the family business, Centennial Plumbing, Heating & Electrical, and their generation is beginning to transform the B'nai Brith Silver Plate event. Michael's partner Eleni is very involved in the Greek Community. Daughter Rebecca owns The Barn at Wind's Edge and is involved in the fundraising for the Silver Spoon silent auction event. Daughter Robin teaches preschool at Lakewood School and co-chairs the Silver Spoon Dinner with Linda, and son-in-law Bryce is President of the Lakeview Community Association.
Linda and Arnie began giving through the Saskatoon Community Foundation when Linda, following in her father's footsteps, served on the Saskatoon Community Foundation Board from 1994 to 2001. They saw others who also gave, watched how the foundation was managed, and understood how gifts made a difference for the community.
"We liked how the foundation makes decisions and manages the designated funds. It's run very professionally. The investment portfolio has been managed very well," said Arnie, "Instead of giving to a single organization, or naming a person to be in charge, you can give through the community foundation, designate your funds, and be assured that it's going to happen."
Related Articles