Foundations in Saskatoon, Regina Team up with Saskatchewan Roughriders Foundation for COVID-19 Crisis Response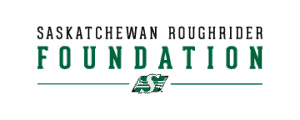 Saskatoon COVID 19 Community Response Fund to connect those able to help financially with the organizations and agencies stretched thin during this unprecedented time. More than $200,000 has been distributed from SCF funds and contributions to the response to organizations delivering key services for the most vulnerable.
"A gift to the Saskatoon COVID 19 Community Response Fund means our community's story is one of the human spirit, where no one is left behind," said Saskatoon Community Foundation Board Chair Curtis Kimpton. "We know our community is at its best when we support each other and work to keep everyone safe and cared for. We cannot do this alone. We are in this together and together we will get through this. It comes as no surprise that the Saskatchewan Roughriders and Rider Nation are answering the call to help and we are grateful for their support."
In the southern part of the province, the South Saskatchewan Community Foundation has mobilized an Emergency Response Fund for Community Needs to provide necessary funds within its geographical area covering approximately 480 communities/regions in Rider Nation.
Through support of donors to the SSCF, 17 organizations that address front-line needs in the areas of food and shelter shortages as well as meeting the needs of children and the most vulnerable have already received funding.
"Applications for additional funds from struggling charities have already been received. There is so much need," said Leslie Ciz and Cheryl Zankl, Board Co-Chairs of SSCF. "We are ever grateful for the Saskatchewan Roughrider Foundation for stepping in as our partner to assist in these unprecedented times."
Members of Rider Nation looking to provide support to vital agencies in Southern Saskatchewan can donate here.
Members of Rider Nation who want to help in their own Saskatoon community can donate here.